Lighting is one of the most important considerations when designing an area anywhere inside or outside the house, be it a light and bright ambience or a cozier feel accented with subtle shadows.
There are three basic types of lighting and a well thought out lighting design would incorporate all three.
1. Accent lighting
Is for highlighting and drawing attention to items or features around the house.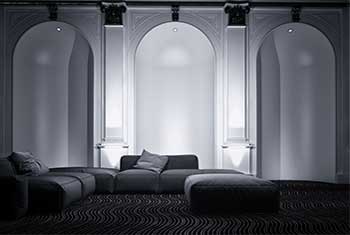 2. Task lighting
Is for specific tasks like reading, preparing and cooking food etc.
3. Ambient lighting
Is the general lighting used to illuminate areas at a comfortable level of brightness.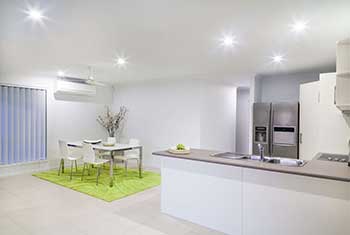 LED Lighting
With the advancement of LED lighting, LED is now the most common choice due to its low energy usage, low heat output, longevity, and now low pricing.
LED lighting can reduce energy bills up to 90%, have low operating temperature which make them much safer, have no toxins like mercury, are expected to work for over 25 years with average use and come in a variety of sizes, brightness's and styles.
Sensor Lighting
Sensor lighting is an important consideration when it comes to home security because they provide a smart and efficient solution for preventing break-ins. Sensor lighting can also reduce electricity bills and is a convenient way of operating indoor and outdoor lighting.
Exit and Emergency Lighting
The Building Code of Australia (BCA) 2010 states the requirement for this in Section E, Part E4.
There are different obligations under the Regulations depending on if the building was built after 1st July 1994, or when building work occurred on that building. Basically, all Class 6 buildings over 100m² built after 1st July 1994 require exit and emergency lighting and all Class 6 buildings require at least one exit sign. Class 6 buildings include shops, cafés, restaurants, milk bars, dining rooms, and bars.All required exit signs and emergency lights must comply with Australian Standard AS2293.1.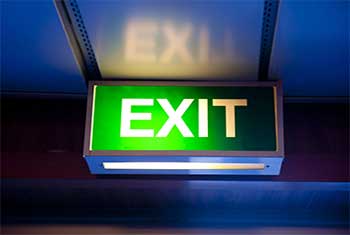 Garden Lighting
If you want to draw attention to your yard or garden, lighting is perfect solution. Feature lights focus light on the object or area, lighting it up brightly for all to see. This can be an old tree that cast shadows when lit up, your prized plant, or almost any other object or area in the garden. Garden lighting can totally transform the look of your garden, so let Life Electrical help you bring out the beauty and ambience garden lighting can bring to your outdoor garden.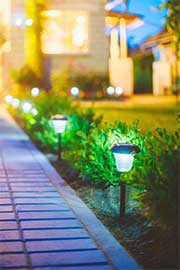 So illuminate your life and eliminate the guess work . Call Life Electrical today to help you with all your lighting needs!!